Parking Permits, Scratch card and Event Passes printing and mailing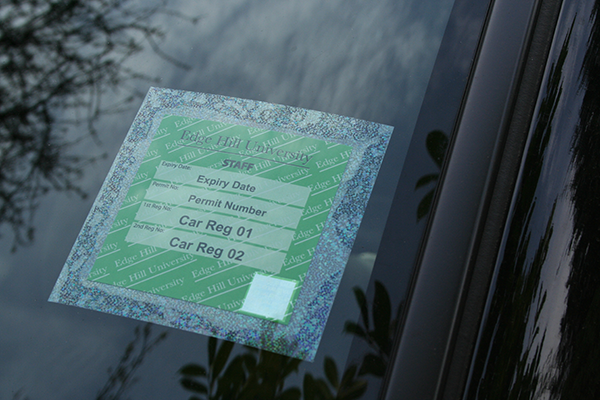 We have significant experience in the printing and mailing of permits, parking scratch cards and event passes.
Parking Permits and Season Tickets
Using a high security base stock, with or without an integrated holder, we digitally print car parking permits and season tickets in full colour, then mail them direct to the addressee. We use your variable data to fully personalise the documents so they are highly secure and difficult to use fraudulently. In addition to reducing processing costs our approach adds value in service delivery and reduces the risk of fraudulent use.
Scratch Cards
Scratch cards are in widespread use for managing resident visitor parking schemes and ad hoc visitor or cashless parking schemes. However getting them into the hands of users can often involve complex internal distribution or inconvenience to your users.
We can reduce costs and improve service delivery by holding your scratch card stock then digitally personalising them on demand, from your data, and mailing them direct to the customer, in books or as single cards.
Event Passes
Managing the printing and distribution of event passes for vehicles, people and contractors is time critical work requiring secure processes and often complex finished packs. With extensive experience in managing secure printing and mailing we have significant knowledge and resource to handle even the most complex requirements.
Talk to us today to see how we can provide a complete solution to all secure document mailing needs. Call us on 03444 127929, email us or fill out the contact form. If you need to set up a complete management solution get in touch for a service that includes online applications, online payment processing, document validation and upload facilities and all integrated into our printing and processing services.