Document printing and mailing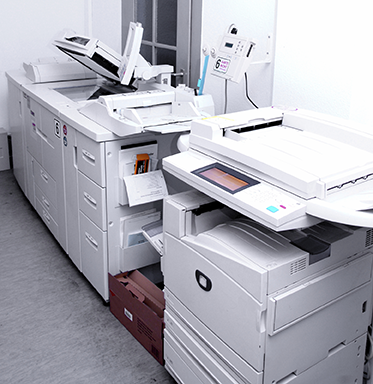 The digital printing and mailing of time critical documents is a major speciality for us. From setting up secure file transfer procedures through to printing, enveloping and mailing documents in colour or mono, we'll project manage everything from start to finish. Service areas include:-
Statutory document mailing
Secure printing and mailing of progression documents in the regulated parking and traffic management environment such as Notice to Owner, Charge Certificate, Bus Lane PCN's including photographic evidence
Private Land Parking Enforcement
Secure printing and mailing of progression documents for contraventions of private land including Parking Contravention Notices issued for Automatic Number Plate Recognition (ANPR) based enforcement with photographic evidence.
Correspondence Mailing
Let us take the load off the printing and mailing of general correspondence. Whether full colour or mono, we take regular data and document files through our secure servers, digitally print your documents on demand, envelope them and send them out directly into the mail.
Residents Surveys
Undertaking regular surveys is key to service delivery, whether as part of consultation for a new Controlled Parking Zone, or for customer satisfaction reporting. We'll design all your document needs, set up secure file transfers for all your variable data and digitally print and personalise the complete pack and either mail it, or send it back to you in bulk. You retain complete control over the process without the resource implications of large volume printing, collating and enveloping.
Travel Passes
On demand printing and distribution of travel passes whether for school travel schemes or public transport. Secure data upload and management processes combine with high quality digital production to produce robust passes to suit a variety of situations.
Health and Safety and Employee Manuals
Keeping Health and Safety and Employee manuals up to date can be time consuming and expensive. They can typically be highly personalised but produced in relatively low volume. Talk to us about how we can save you time and money by digitally producing these publications on demand in colour or mono.
Talk to us today to see how we can provide a complete solution to all secure document mailing needs. Call us on 03444 127929, email us or fill out the contact form.